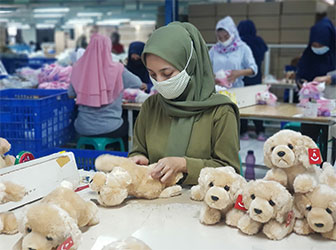 Indonesia
Aurora World operates out of Bogor and Cianjur regions,
with the combined area of 100,000 square meter and 4,500 employees.
They produce more than 20 million high quality soft toy products
that get delivered to customers all round the world.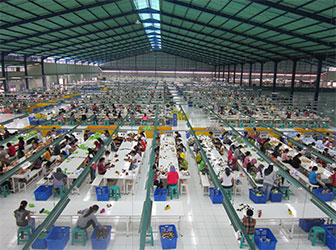 China
Aurora World's own company in Junan region
as well as over 10 key partners in
Nanbang region work with 3,000 employees.
Under strict quality assurance,
they produce more than 10 million
high quality soft toy products.
Quality Assurance
Aurora World's uncompromising product quality comes from our strict assurance codes, as well as highly trained QA groups. Every manufacturing facility houses a dedicated QA experts for education and inspection.
Quality Assurance Process
1st Test

Material Receiving - Material Inspection

2nd Test

Textiles Pattern Prep - Pattern Inspection

3rd Test

Form & Stuffing Inspection

4th Test

Final Product Inspection

5th Test

Packaging & Shipping Inspection
Global Quality Certificates